Join us and our friends Crop Culture, and Coffee Situation Saturday April 29 from 6p-11p for our first COLLECTIVE POP event! Here's a sampling of the artists and makers who are participating; take a moment to check out links to their Instagram/bios get to know the whereabouts, events or just want to check out the rest of their rad work! #collectivepop
Event Info: Our host Crop! Drinks by Coffee Situation, Plants by Cactus Girls! Questions? Shoot us an email! Steven Miller - steven@subfolkcollectective.com
HOST: Crop Salon
BIO: The seeds of Crop were planted in 2006, when Crop Creatrix Deborah Kantner Fagan was a sought after stylist for editorial/ print, bands and commercial shoots. While surrounded by innovative artists, she began to hunger to create more for herself and her community. So she did. These seeds were nurtured by her life partner/husband who brilliantly helped her design a dream space in Highland Par/Garvanza. The vision of Crop is an anthem to nature, so of course all products are focused on well-being, ecological sustainability, and delighting our clients in ways that prevent harm (and care for our adored furry friends!). We are proud to be an be a Vegan/ Eco hair studio that uses Organic hair color and products that you can feel good about, on you.
We have some exciting things happening so stay tuned. Come see our talented crew of stylists who will blow your mind with glee. Check website for more details. Many thanks to Steve at Subfolk collective for the new studio makeover.
(written by one of our clients who loves us wildly, Brigitte Secard)
Come check it out at the pop-up. @cropsalon/ www.cropsalon.com
COFFEE SITUATION
BIO: Name's Kim Herrera Cruz, and I make delicious coldbrew that comes in 2 flavors!!

Coffee Situation pretty much started off as a simple idea to try selling iced coffee at Echo Park Rising, which I had always wanted to try it out, just for shits & giggles! So I was like, you know what, let's do it! If no one buys it, I'm not gonna die! So I gave it a shot.

Ok, let me rewind real quick, the REAL reason I wanted to sell coffee other than, who doesn't love themselves some coffee, am I right? But no, it's because my mornings usually start off with a delicious cup of coffee, to which I add honey and a lil rose water to flavor. Let me tell you! It. Is. Divine!! I'm pretty much obsessed with it and one day I just felt like, ghaad! The world needs to taste this!

So fast forward, I'm doing a pop-up for Shop Used Shop Local, (which is where you can usually find me) and I sell coldbrew. 2 flavors; Abuelita Coldbrew and Rosewater Honey Coldbrew. I sold out! People were totally lovin it, and I was, obviously, thrilled about it!!

So check it out, these coldbrews consist of pure filtered water and La Llave coffee, which I brew for 16-18 hours and then proceed to flavor. Abuelita Coldbrew is made with a Mexican brand of hot chocolate that comes in brick form, called Abuelita. You make this by melting it in a pot of milk, (however, I use water instead, considering its coldbrew, and refrigerate until it's completely cold before adding to the brew) and its just delicious, not to mention pretty traditional. Trust me, every Hispanic knows about Abuelita!! My other flavor, Rosewater Honey Coldbrew, is exactly what it sounds like Rosewater. Honey. Coldbrew. Nothin else!! You can taste every ingredient in perfect balance, its my personal favorite and it is pure magic!!
INSTAGRAM @coffee_situation

You can totally check me out at every Collective-Pop event from here on out, as well as Shop Used//Shop Local events!!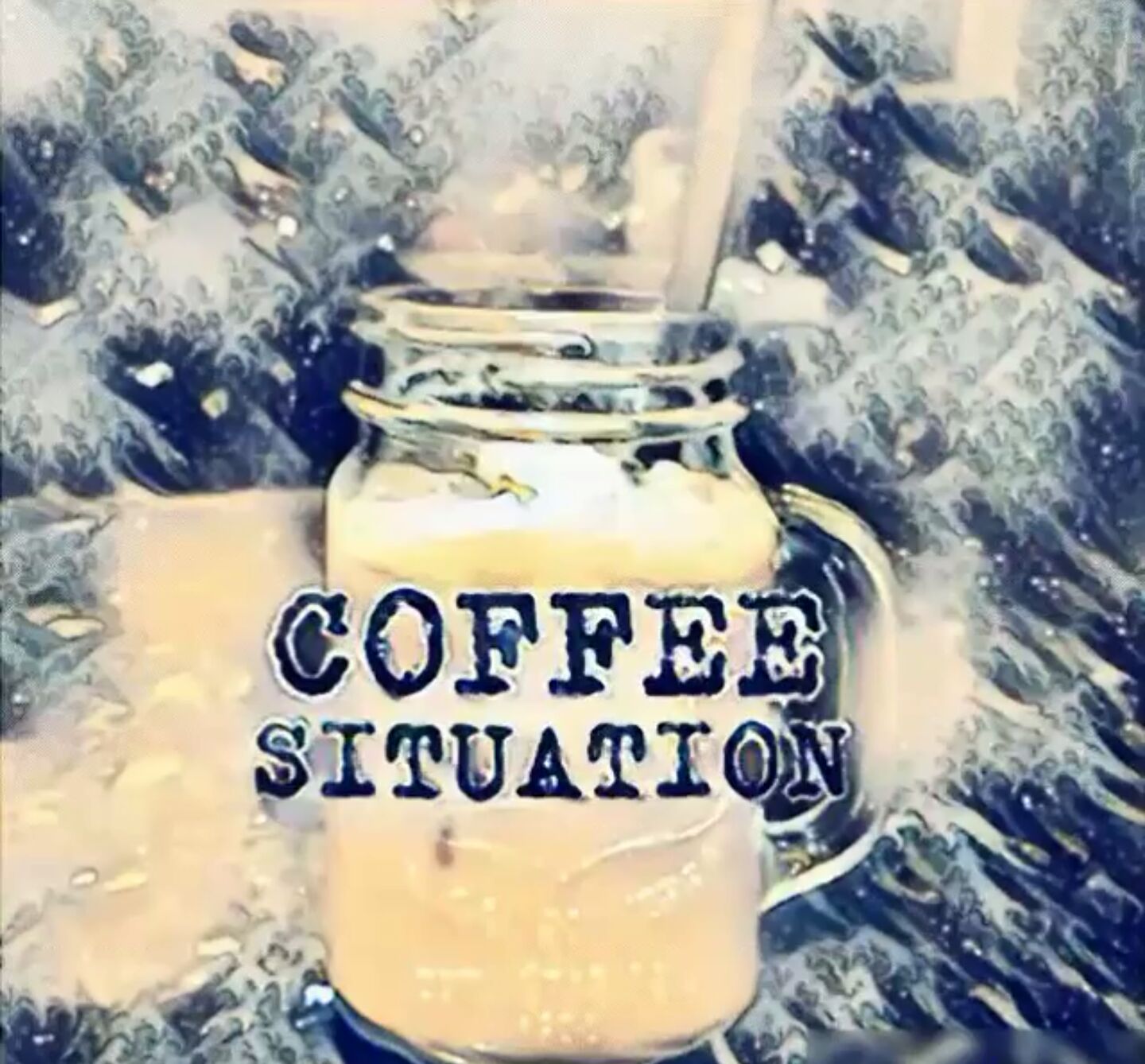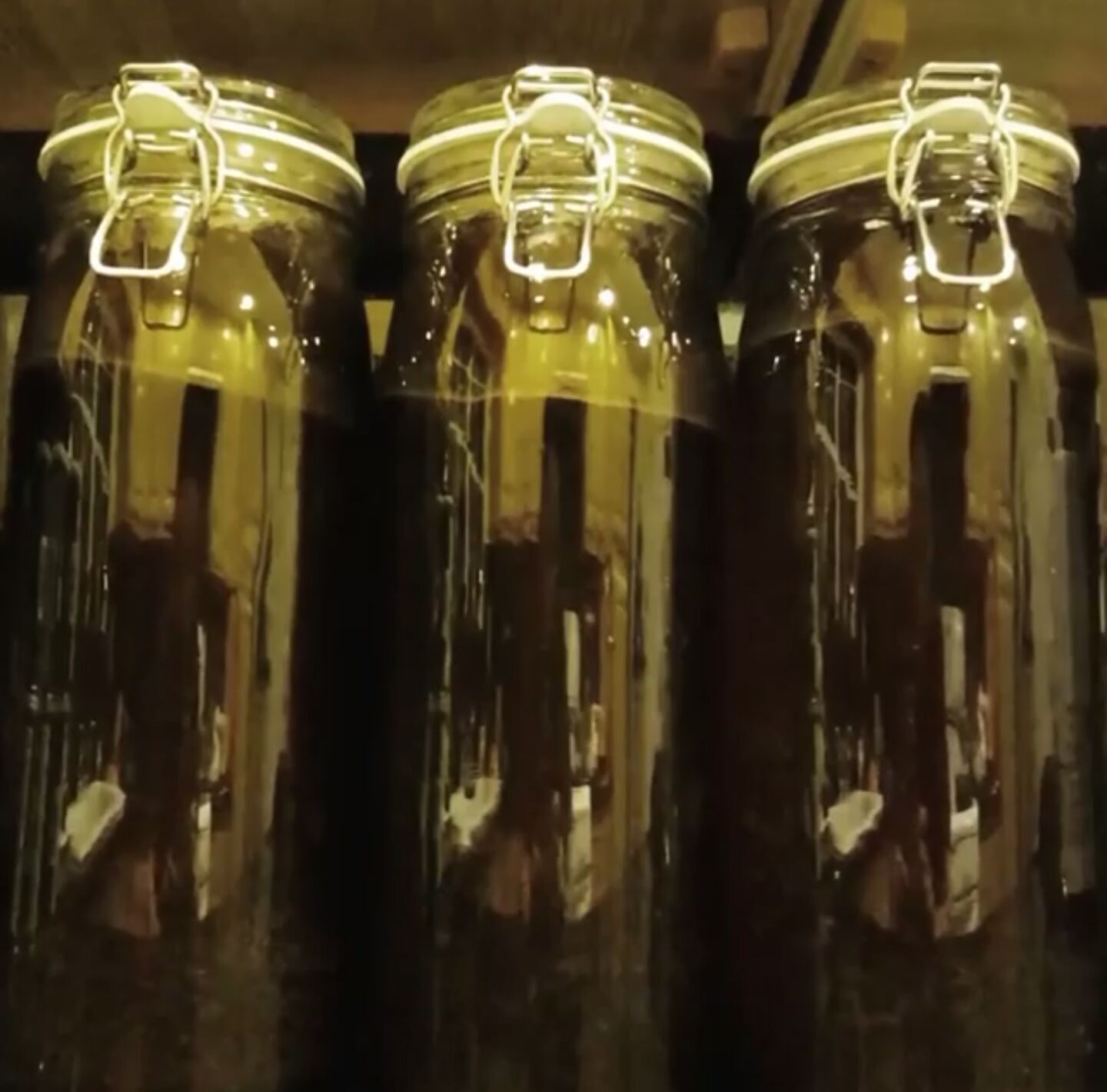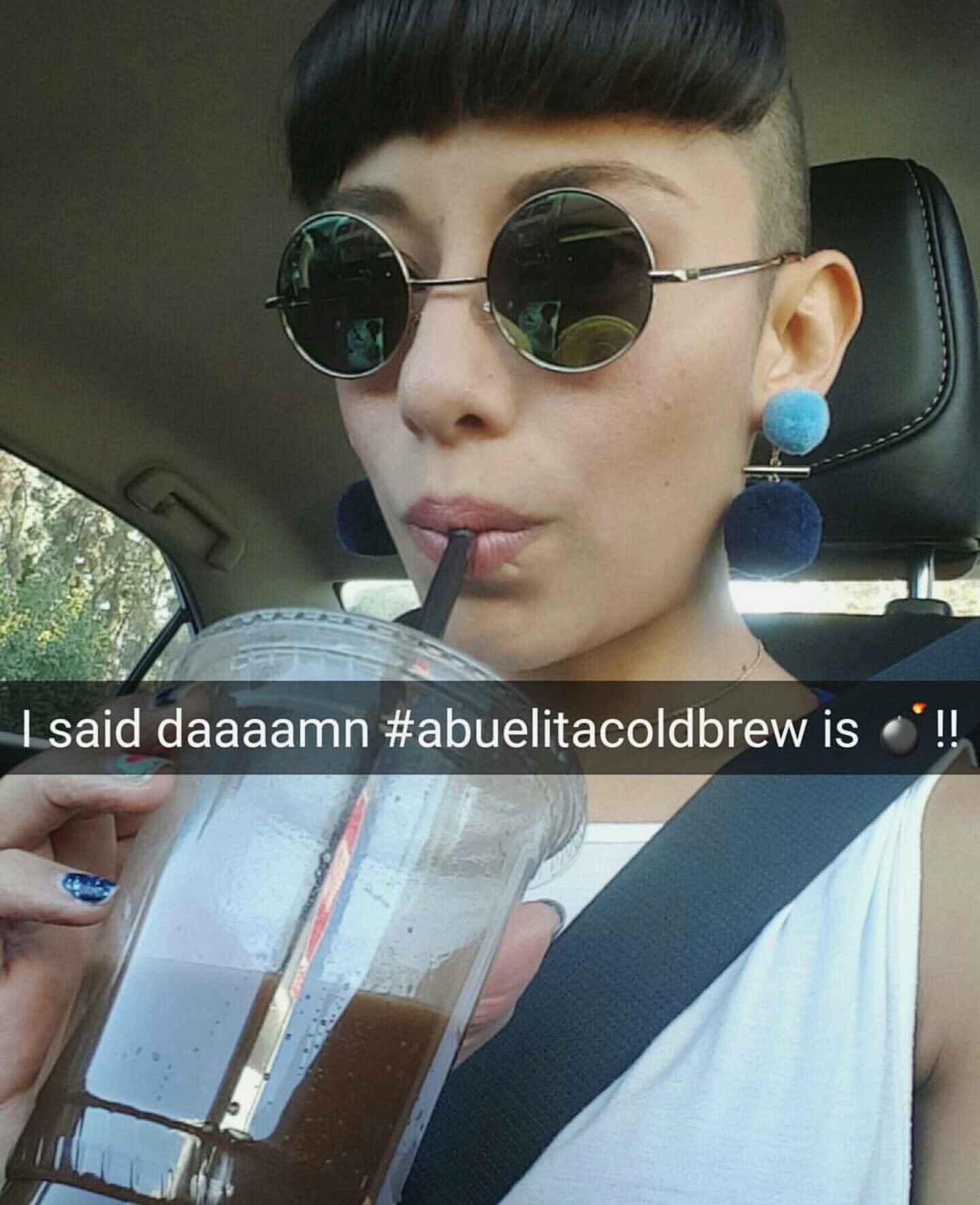 ORGANIC PUNK
BIO: Organic Punk is a one woman show...Lizzy creates badass statement jewelry, apparel, candles and more!
She combines her own unique punk rock aesthetic with feel good shit like crystals and positive phrases!
Follow her creative and refreshingly honest journey on her Instagram or go to her website to shop online!
links to more of Lizzy's work/events
Website- http://www.organicpunkofficial.com
Instagram- @organicpunkofficial
JILLIAN EVELYN
BIO: Jillian Evelyn is an Los Angeles - based artist who studied Illustration at College for Creative Studies in Detroit.
She creates her moody characters with a mix of acrylic and latex paint. Her work has been featured by VICE creators project and Naked Magazine.
website: www.jillianevelyn.com
Instagram: @jillian_evelyn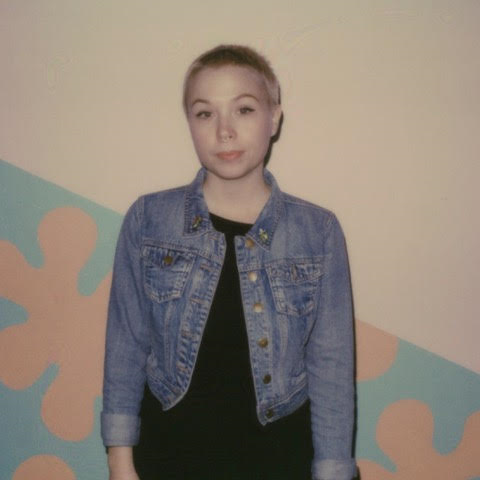 BROOKS SALZWEDEL
BIO: Brooks Salzwedel is a Los Angeles based artist whose work focuses on the growing tension between nature and urban development.
Salzwedel has shown and numerous galleries across the U.S. He was selected as Denali National Park's Artist-in-Residence in 2015 and has also been selected to be the Artist-in-Residence for White River National Forest's summer program Colorado, 2017.
website - http://www.brookssalzwedel.com/
Instagram - https://www.instagram.com/brooks_salzwedel/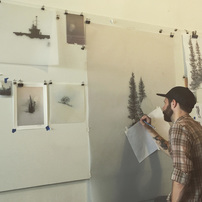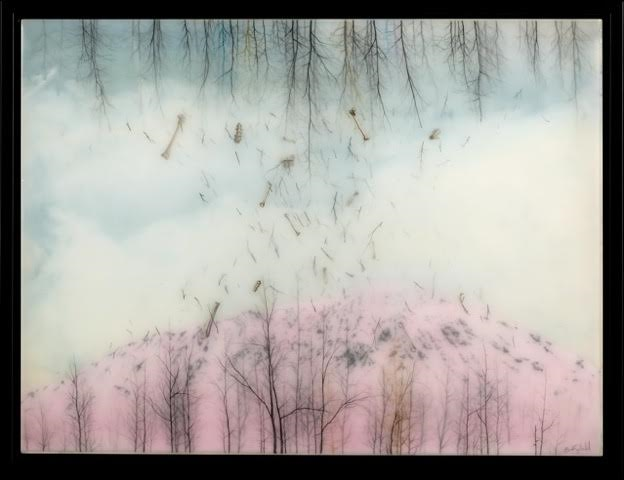 AMNA BASHEER
BIO: Amna Basheer moved to LA from India and got her associates in Fashion Design which further solidified her love of illustrating the female form. She is currently an animation student, live paints at events and freelances as an illustrator. The versions of women she creates are dark, grotesque and mutated while still being beautiful, ethereal and melancholy.
instagram: https://www.instagram.com/amnabasheer/?hl=en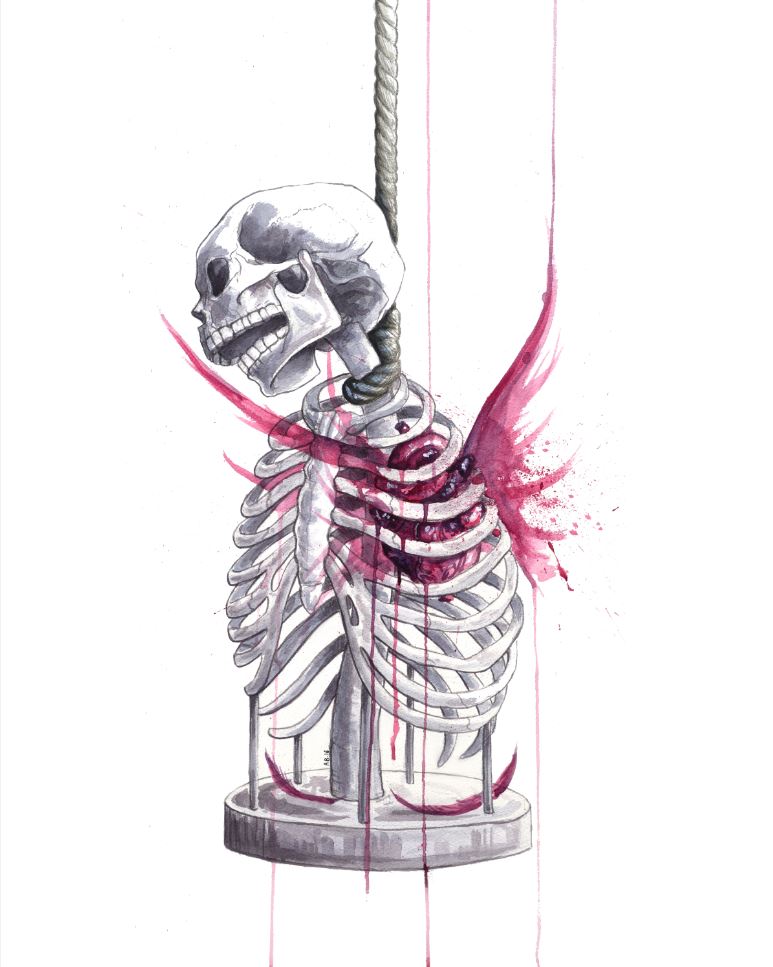 LINI VICTORIA
BIO:Brazilian-American lefty and lover of super-charged color, printed media, and sea creatures, Lini Victoria (Caroline Hagerty) is a Los Angeles based artist. She loves visual design, acrylic painting, illustration, branding, display installations, and concept development. Her work is largely influenced by fashion, surrealism, and graphic arts.
Website, Social & Upcoming Events:
http://www.linivictoria.com/
@linivictoriaShop | Used Shop Local at Co-LAb Gallery | May 13thRAW Verse Showcase at Boulevard 3
Shavon Fabela
BIO: Shavon Fabela works full time in design and sales for a small girls clothing company.
She squeezes in any extra time discovering restaurants, markets, events, and craft shows around Los Angeles
Her work captures young women embracing their sensitivity and finding an inner strength through humor, lessons and self-love
She currently is working with marker, ink and watercolors.
Instagram @shavosana
LOLA Los Angeles
BIO: Names Kim Herrera Cruz and go by the designer name of LOLA Los Angeles. I'm a local LA designer constantly working on my fashion and custom freelance, amongst other creative projects and work including, but not limited to, collaborations, runway and styling for photography and film.

Initially drawn to fashion design in the early 2000s by way of Star Wars character Queen Amidala, I've moved along through the years tasting different styles, and blending the flavors of fashion, all while growing and developing my skills along the way. I recently found a new interest in jewelry and now have a small collection, involving chokers and gorgeous gemstones, I will be presenting at the first ever Collective-Pop!! I also have my eyes out on new projects/areas I want to explore, one in particular being headboard design, that I am thrilled to be taking on! I continue to be influenced by art, eras, patterns, color, texture, music, lights and city life! Now and forever influenced by music!!

You can find me from now on posted up at every Collective Pop event doing some kind of creative work, as well as Shop Used//Shop Local events!!
Instagram: @lola_losangeles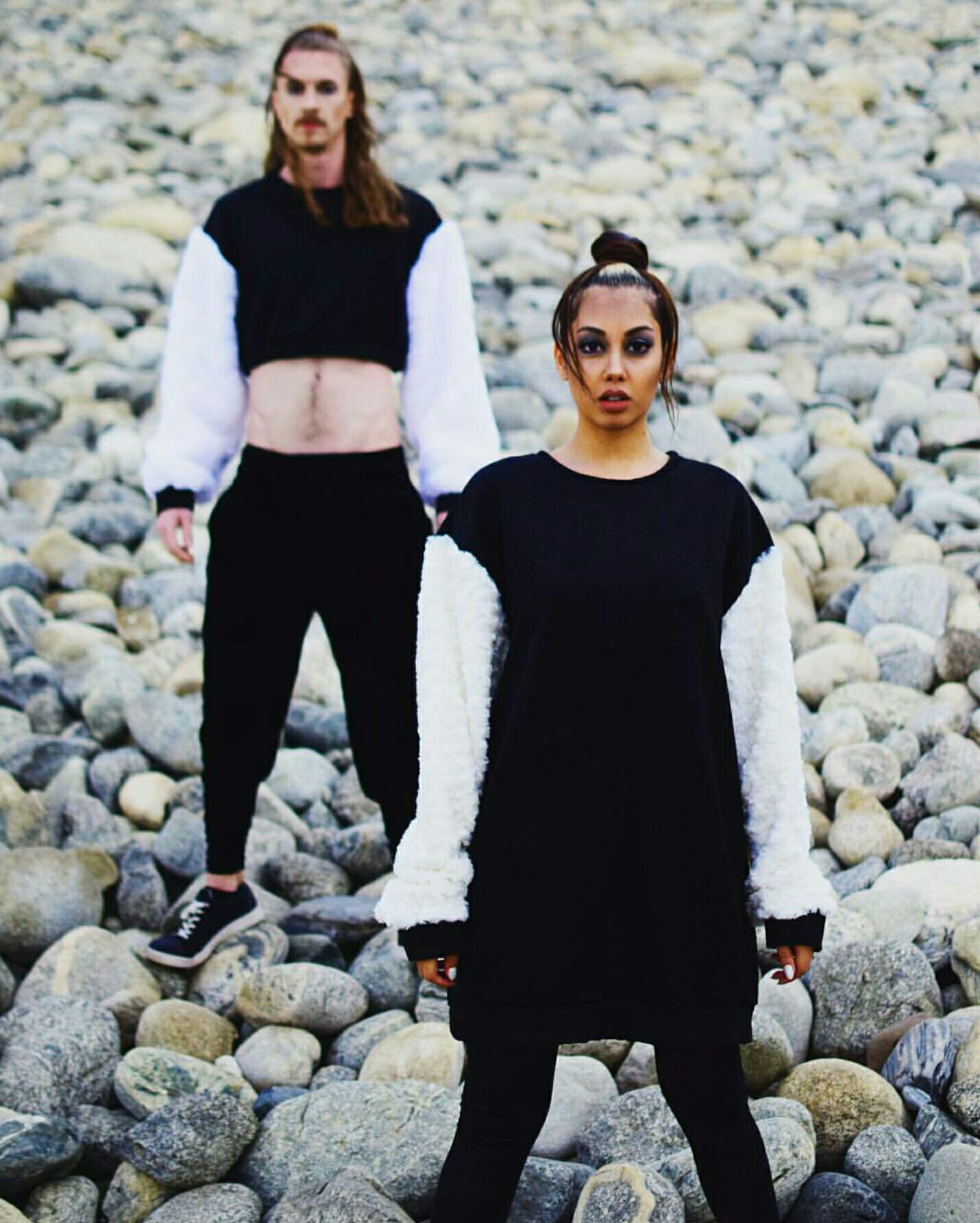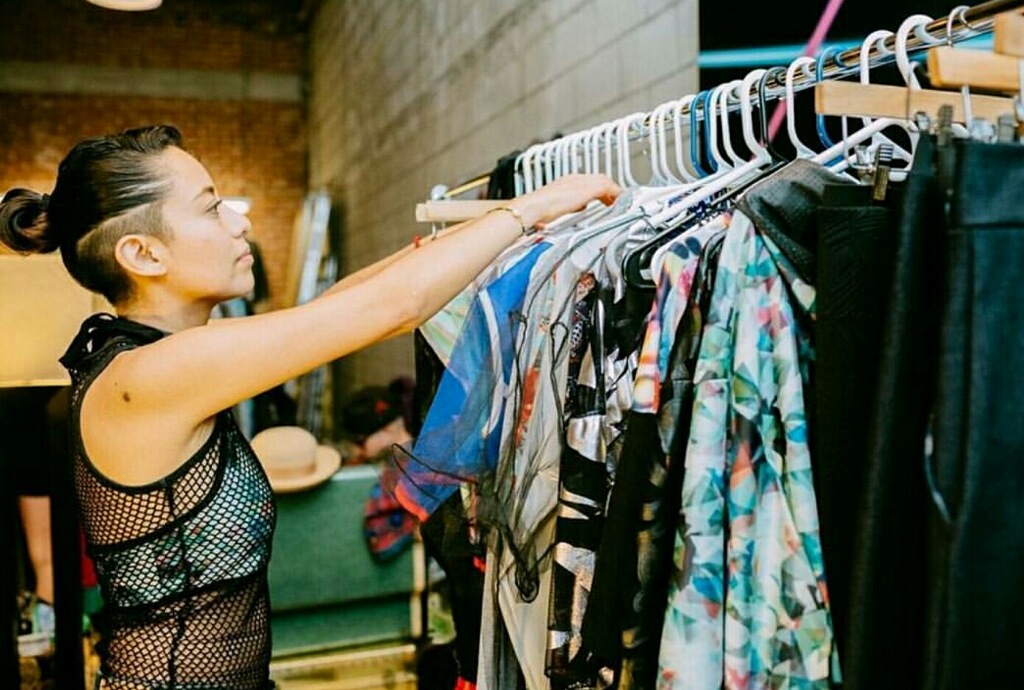 HOW RUDE LA
BIO: As a kid I loved going to flea markets with my mom. And it wasn't until about 10 years ago I started to shop for vintage, retro, modern pieces to sell from the comfort of my own home. It started it off as a hobby then slowly turned into an addiction. I've always had dreams to open up shop in my neighborhood where I was raised. The location changed tremendously and it grew and more people moved in.
I've been lucky to have my boyfriend who is also my partner at the shop be a part of this. We've opened our first vintage store in Eagle Rock in March of 2016. The store is small and intimate and we've got great select items.
Instagram @howrudela
Rapheal Glovinsky
BIO: My name is Henry Raphael Glovinsky. I was born in New York City and will be forever inspired by the city's endless lines, colors, and peoples.

I am fascinated with color and movement. My goal is to portray the world proactively- not simply accepting first impressions as the total experience. I am endlessly observing and questioning my surroundings. I do not want my reality to be a snap experience which fills in the blanks before my faculties have been given a chance to customize the experience. Like a long exposure photograph, patience is as important as the location.

Growing up I always loved to draw. I have kept a sketchbook for over 16 years. Sketching is a way for me to download my mind, interpret surroundings, and process experiences. My sketchbooks have become a record of who I am and my transformation into adulthood.
Instagram & Website &Henryofhearts
HenryGlovinsky@gmail.com

 
Rvivas | Design
Ricardo is an Ecuadorian-American artist born and raised in Los Angeles and also grew up in Miami for many years. He is an illustrator who has a story for everything he creates. He likes to refer to his style as "cartoony-realism," using a lot of vibrant colors that are very reminiscent of Miami and illustrates urban scenes highly influenced by Los Angeles, Miami and New York City (where he also lived for years).
He just started his t-shirt brand, "Ricardo" and is currently working on his new collection.
Website: rvivasdesign.com
Instagram : @richiee_ricardo
Parson Architecture & Design
BIO: Earl Tres Parson is an architect, designer & maker based in Los Angeles. He got his MArch degree from SCI-Arc where he won the Best Graduate Thesis prize in 1996. His practice has been focused on custom residential design and quirky, industrial, functional art fabrications for interior and exterior use. His current passion is the construction of a multi-building compound made up of a series of Quonset huts set on ten acres in northern Arizona, near the Grand Canyon. Dubbed "The Quompound", the property will be available on VRBO starting in 2018.
Website & Instagram
@architectearl and @quonsethouse, or at www.clevermoderns.com.
Daniella & AndanetteAKA Ponderosa Cactus
BIO: Arizona-born and raised, my sister and I decided to venture out to the sunny life of southern California. Continuing a family owned business, that opened its doors in 1988, we are bringing over our low maintenance, drought friendly plant knowledge.
Our mission is to show that drought friendly doesn't mean dry, it is sustainable and succulent. We cannot wait to share our knowledge, answer any of your questions, and above all meet you!
Instagram & Website
@ponderosacactus | http://ponderosacactus.com/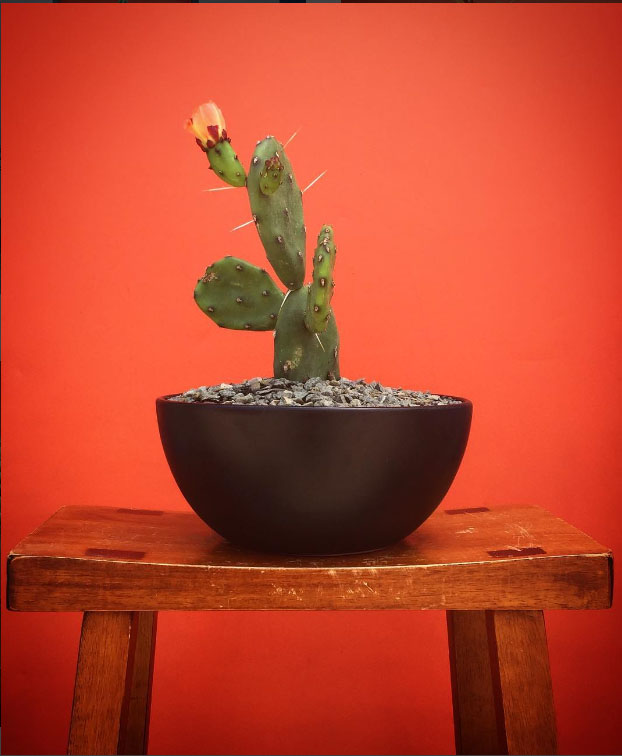 MORE CREATIVES TO ANNOUNCED...
Calling All Creatives!
The most important part of Sub Folk is the Collective - and that's you! We're thrilled to launch Sub Folk Collective with an awesome event and collaboration with our peeps/locals, but we want to do more. Are you an artist who would like to show their work? A musician who wants to try out some new material in an intimate setting? Or do you just make or do cool stuff that you want to share with the world? All of the above, please! We encourage you to reach out and share links to your work/soundcloud/Instagram/etc. - or shoot us an email with what you'd like to contribute. We're also open to collaborating with people who may have idea for an event or a space that they'd like to get off the ground; our goal (beyond full service interior design) is to foster a sense of community and support for Los Angeles area artists, makers and creatives. We look forward to hearing from you and hope to see you at one of our next events!