Join us and our friends Studio 521 Deborah & Kris Friday May 26 from 6p-11p for our second COLLECTIVE POP event! Here's a sampling of the artists and makers who are participating; take a moment to check out links to their Instagram/bios get to know the whereabouts, events or just want to check out the rest of their rad work! #collectivepop
Event Info: Our host Crop! Drinks by Coffee Situation, Questions? Shoot us an email! andi@subfolkcollective.com
HOST: Studio 521_the_living_room
BIO: Crop and its crazy talented crew of stylist are here for you!
Danielle Harris and Paul Bellatonia specialize in every aspect of color and cutting and can transform your hair with skill and perfection! Both have over 10 years of experience in the business. Vi Valdez our newest stylist specializes in Scalp Spa therapy, she was recently written up in Vogue for her Scalp Spa Therapy. If you have never had this treatment you will not want to miss out!! Your scalp will never be the same again!! Check out our website at www.cropsalon.com to get more details on each stylist and what we are all about!
Look forward to seeing you soon!
The Crop Team @cropsalon @v1r1an @goodhairla @DanielleA community Space for Creatives @521_the_living_room
COFFEE SITUATION
BIO: Name's Kim Herrera Cruz, and I make delicious coldbrew that comes in 2 flavors!!

Coffee Situation pretty much started off as a simple idea to try selling iced coffee at Echo Park Rising, which I had always wanted to try it out, just for shits & giggles! So I was like, you know what, let's do it! If no one buys it, I'm not gonna die! So I gave it a shot.

So check it out, these coldbrews consist of pure filtered water and La Llave coffee, which I brew for 16-18 hours and then proceed to flavor. Abuelita Coldbrew is made with a Mexican brand of hot chocolate that comes in brick form, called Abuelita. You make this by melting it in a pot of milk, (however, I use water instead, considering its coldbrew, and refrigerate until it's completely cold before adding to the brew) and its just delicious, not to mention pretty traditional. Trust me, every Hispanic knows about Abuelita!! My other flavor, Rosewater Honey Coldbrew, is exactly what it sounds like Rosewater. Honey. Coldbrew. Nothin else!! You can taste every ingredient in perfect balance, its my personal favorite and it is pure magic!!
IG @coffee_situation

You can totally check me out at every Collective-Pop event from here on out, as well as Shop Used//Shop Local events!!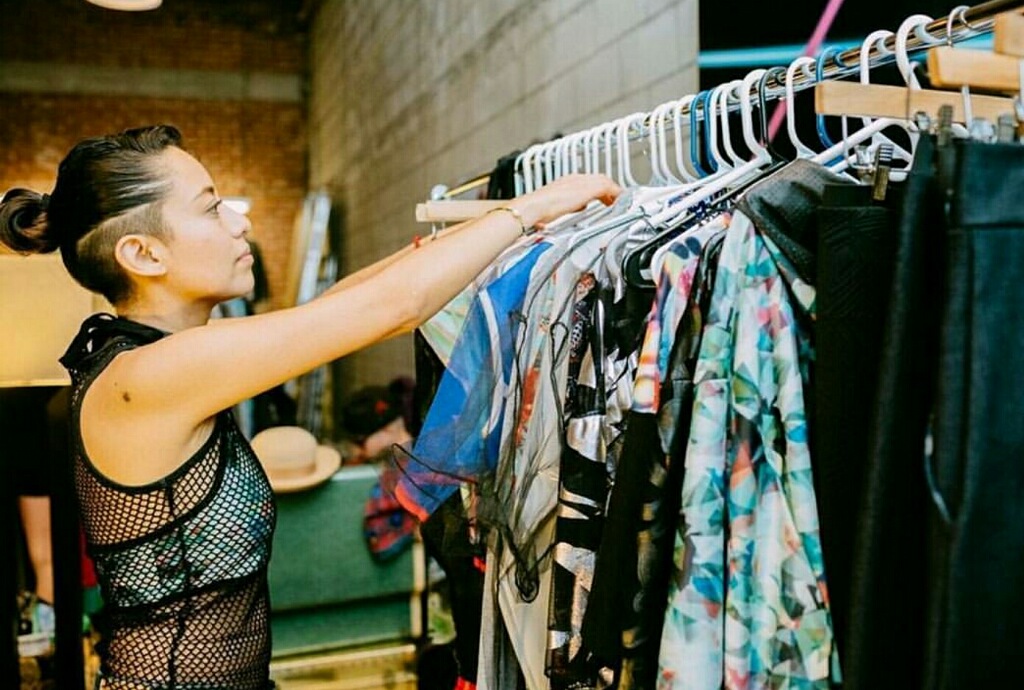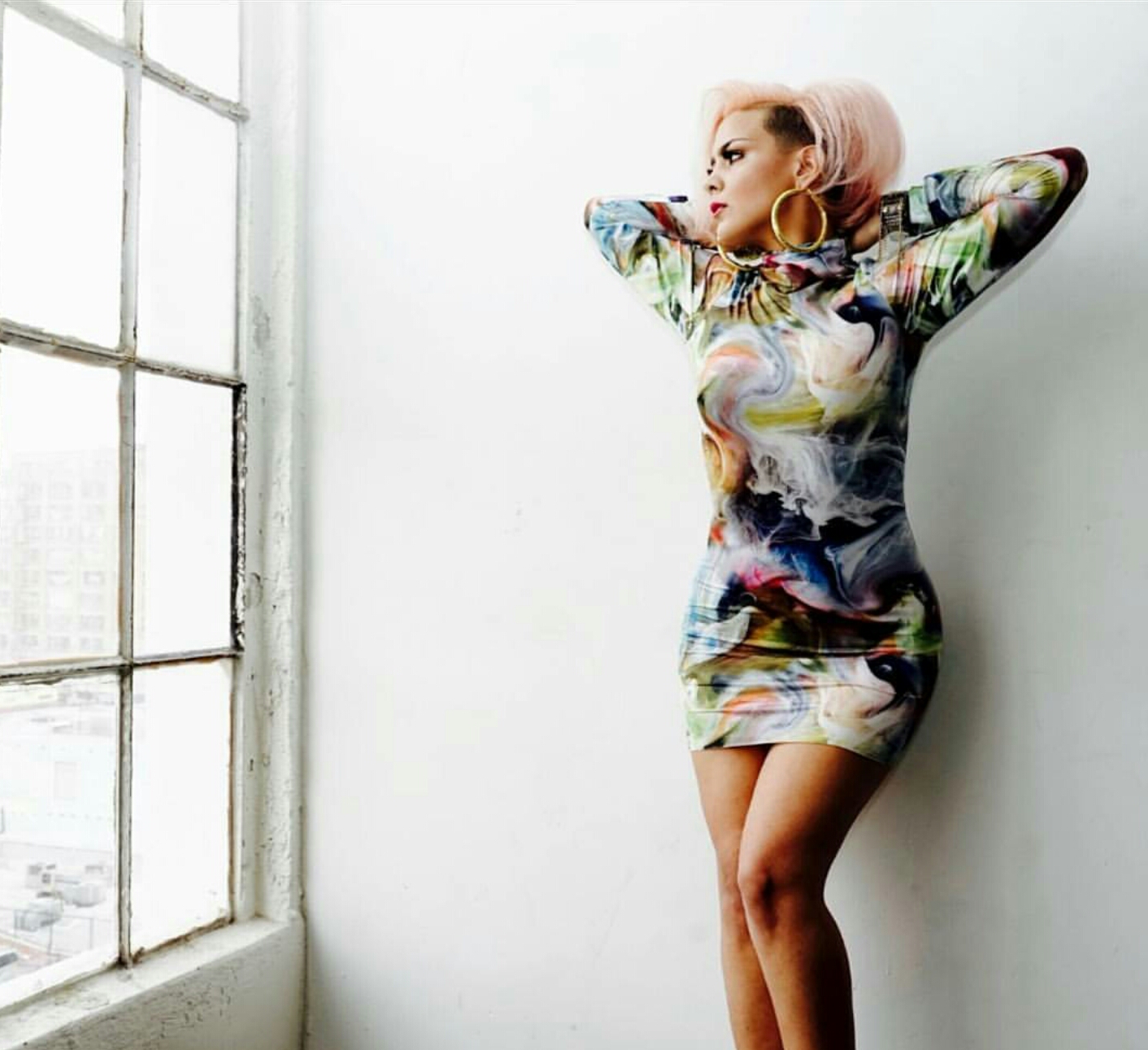 WILD ABANDON DESIGN
BIO:Once upon a time there lived a little girl whose whole world took place in fairy tales. Fantastical creatures surrounded her and the dancing shadows of trees whispered whimsical stories that wove in her mind, blurring the lines between dream and reality.

As I grew up, my childhood world infused into my art. I love to create worlds and stories behind my art that are surreal, quirky, and darkly comedic; my background in film infuses my work with a spirit of theatricality and whimsy.

I draw inspiration from natural science, wildlife, tall tales, fables, vivid dreams, mythology, oddities, raucous celebrations, and well-designed spaces. I embrace a mindset of: if we look at the world through a child's perspective, all things remain magical, full of awe and wonderment.

Elsbeth Mumm is a child of California currently living in East LA with her husband and their dog. When Elsbeth isn't creating pieces of artwork she is running her own styling business for commercial and interiors, Wild Abandon Design. She has a unicorn tattoo and loves a good cup of coffee.
"Sacred Menagerie" art show happening June 8th at Stories Cafe https://storiesla.com/
www.iamelsbeth.com www.wildabandon.design
IG: @elsmumm @wildabandondesign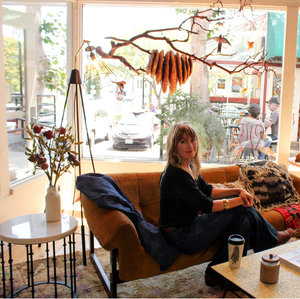 CINDY ZELL
BIO: My name is Cindy Zell and I make sculptural wall hangings and accessories in Los Angeles. WKNDLA (I pronounce it "Weekend L.A.") is named after my favorite time and place, inspired by when I first started and was making things during the weekends, dreaming about doing this full-time one day. Now it's how I fill most of my days and some of it is also spent making large-scale fiber art.
My mission for WKNDLA is to create artful objects that are individually handmade with care and accessible to everyone. I am happiest when I can help bring a little bit of beauty into someone else's home! Every single piece of brass is hand cut, bent, soldered, filed, sanded, polished, and coated in my garage studio. They are then assembled using organic or sustainably-sourced natural fibers.
Websites & IG
https://wknd.la/ https://cindyzell.com/
@wkndla & @cindy.zell
ASHLEY MISTRIEL
BIO: In 2014, Ashley Mistriel received an MA with honors, emphasizing in painting and illustration, from California State University, Northridge. Through a combination of drawing, painting, collage, and printmaking her personal work focuses on the complex relationships within the family. She references personal and found photographs of the mid-twentieth century to explore and compare a shift in cultural values towards commitment, accountability, and responsibility. Her commercial work has appeared on album covers, documentary shorts, alternative branding and various media platforms. Ashley's work has also been featured by American Illustration, Collage Artist of America, The Jealous Curator, and several galleries in Los Angeles.
Website & IG
http://ashleymistriel.com/ @ashleymistriel
Daniella & AndanetteAKA Ponderosa Cactus
BIO: Arizona-born and raised, my sister and I decided to venture out to the sunny life of southern California. Continuing a family owned business, that opened its doors in 1988, we are bringing over our low maintenance, drought friendly plant knowledge.
Our mission is to show that drought friendly doesn't mean dry, it is sustainable and succulent. We cannot wait to share our knowledge, answer any of your questions, and above all meet you!
IG & Website
@ponderosacactus | http://ponderosacactus.com/
JESSICA MONCRIEF
BIO: Freelance photographer, shoot for jankysmooth.com and was the lead photographer for bigwheelmagazine for 6 years. Apart of the official house photographer Harvelles in Long Beach. Now a huge part of the Collective!
IG @j_moncrief
LINNEA STEPHAN
BIO: Media artist (photographer, writer, retoucher) based in LA

I am interested in portraiture, arts and culture, book collecting, storytelling, publishing, photo theory, social justice, mental health, journalism, sustainable fashion, beautifully designed nonprofits and I know how to throw a really good party.
IG & WEBSITE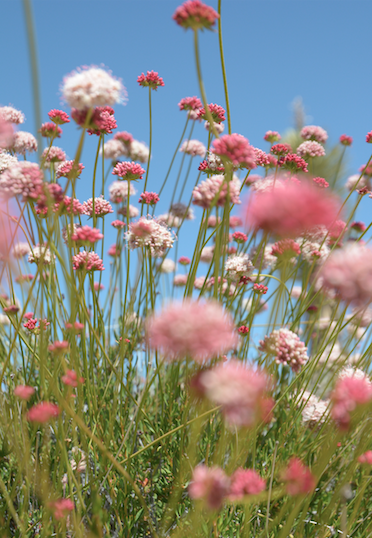 Sandra Markarian
BIO: Painter, zine maker, and collage artist from Los Angeles. Her collages explore the relationship between the human mind and it's environment, how identity and individual perception transform our surroundings. She also loves painting on people.
IG & SHOP
instagram.com/boguspress | etsy.com/shop/boguspress
Upcoming Events:
May 27th - Play Like a Girl Turns One at the Echoplex, 3:30-11:30
July 15 - Tijuana Zine Fest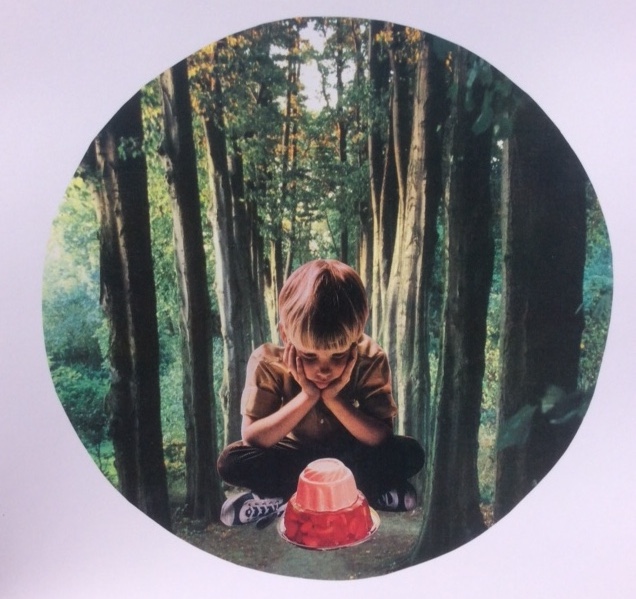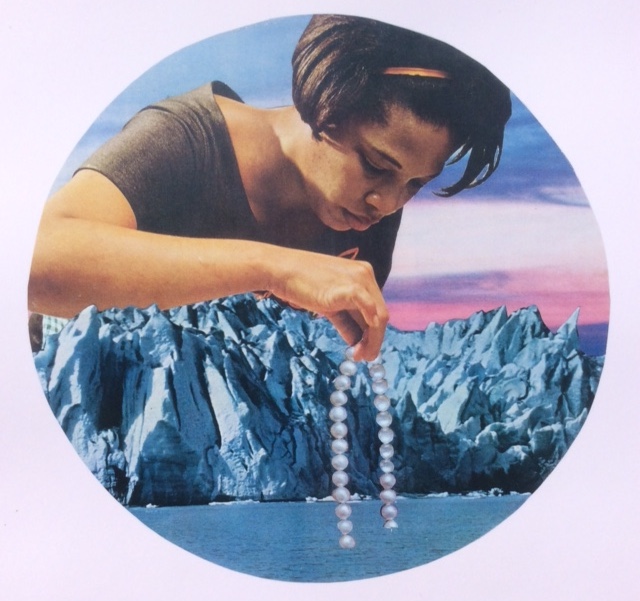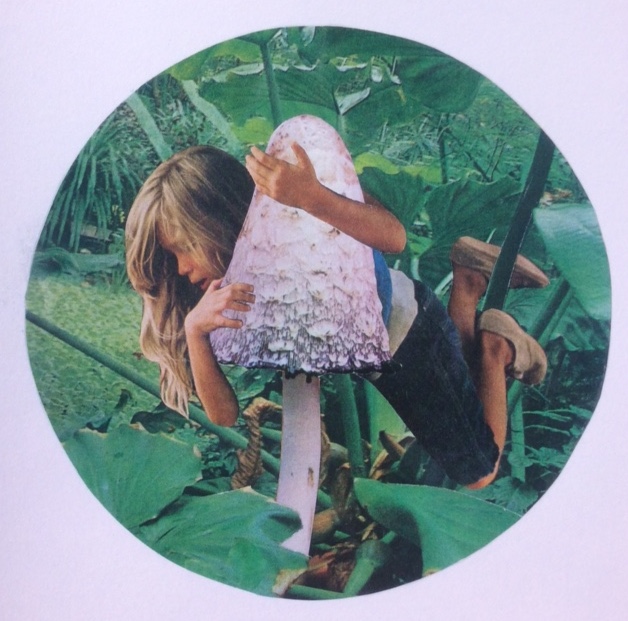 J o s h Skin.Candles.Incense
BIO: Created in Downtown Los Angeles, every J o s h creation is designed from idea to finished product by Josh Nece and his team. Hand crafted with only ingredients chosen for effectiveness and respect for nature and community, we make products for every lifestyle.
Our Incense Bar represents a way to create something unique to you. Touch, feel, play and discover with us.
IG @josh_skincare | http://joshskincare.com | www.amazon.com/handmade/joshskincare
T Stones Jewelry
Both classic and trendy, each piece is one of a kind. All stones used are individually selected for there natural beauty. This could include their shape, color, patterns, size, quality or sheer radiance. Once they are selected, I design the piece around the stones, finding the perfect setting for mother nature's gifts.In addition to precious and semi-precious stones, sterling silver, gold fill, vermeil, copper, and leather are used to complete the designs.
IG @tstonesjewelry & Website
MORE CREATIVES TO ANNOUNCED...
Calling All Creatives!
The most important part of Sub Folk is the Collective - and that's you! We're thrilled to launch Sub Folk Collective with an awesome event and collaboration with our peeps/locals, but we want to do more. Are you an artist who would like to show their work? A musician who wants to try out some new material in an intimate setting? Or do you just make or do cool stuff that you want to share with the world? All of the above, please! We encourage you to reach out and share links to your work/soundcloud/Instagram/etc. - or shoot us an email with what you'd like to contribute. We're also open to collaborating with people who may have idea for an event or a space that they'd like to get off the ground; our goal (beyond full service interior design) is to foster a sense of community and support for Los Angeles area artists, makers and creatives. We look forward to hearing from you and hope to see you at one of our next events!